Every H need software to bind two .exe files.. But most of softwares are not available for free..But Windows has a default Binding application. This article will give you info to bind .exe file using Iexpress applications.
Use of Binding .exe files:
By binding two .exe files ,two .exe files will run at a time. We can hide the installing
process also. This will helpful for hackers to bind their trojans with software. while user install the applications,in background another .exe file will be installed(i.e., trojans).
Procedure:
1. Go to Start->Run (or Windows+r) and Enter "iexpress" (without quotes) in Run dialog Box.
2. a small window will open like this..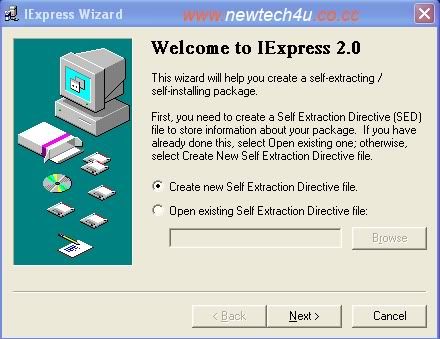 click next and it will open this window..
click next and in next window type the package name and press next button.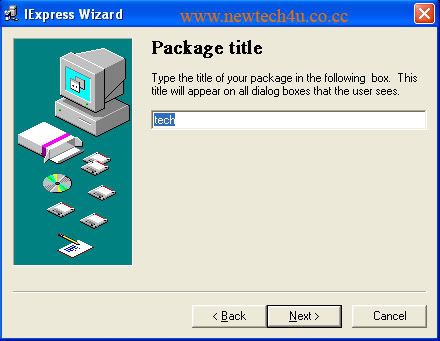 3. click prompt user with and type some thing this will prompt user while installing.. This option you must need to disable the user's antivirus.. you can prompt user like this:
"Error Found: Disable antivirus to continue installation".
so that user disable the antivirus(this will helpful to install the trojan in background).
click next.
4. If your software has license ,select license document otherwise don't need.
click next
5. Now You should add the files. add your installation file and trojan using 'add' button.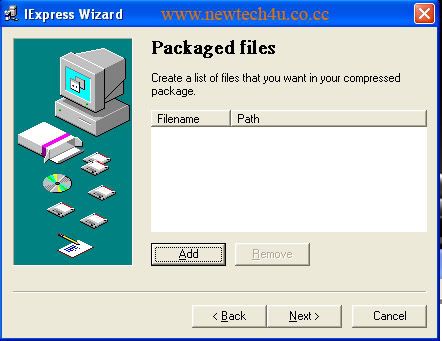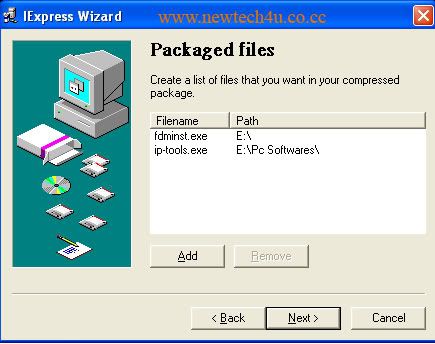 After selecting files click next.
6. Select Which program you want to install in user view and which one want to install in background.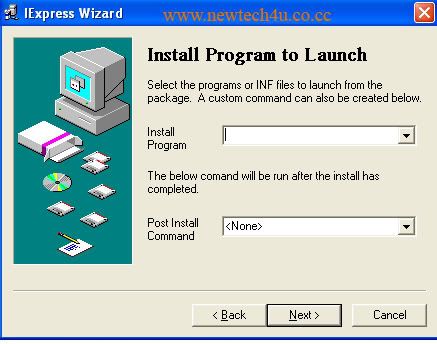 click next
7. select Hidden so that hide the installation from user.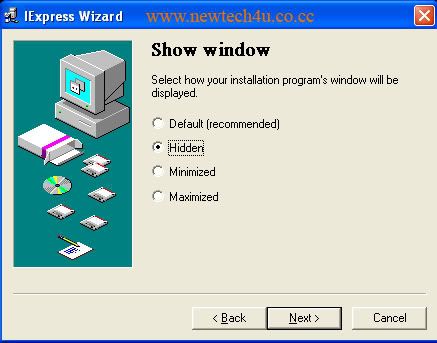 click next
8. if you want to show any message to user after installing select "Display Message"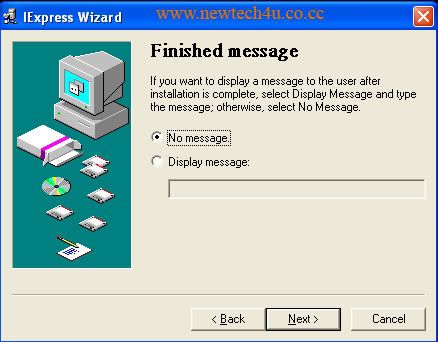 9. Now select the path and choose file name to save by clicking the "browse"button and select option as shown in image .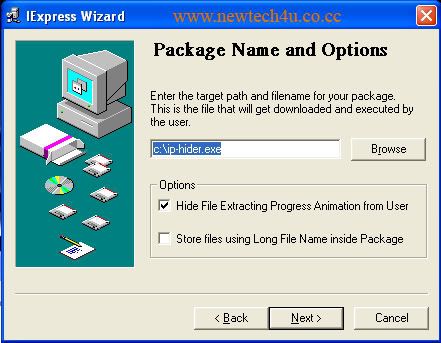 Follow the image and select option upto create package window.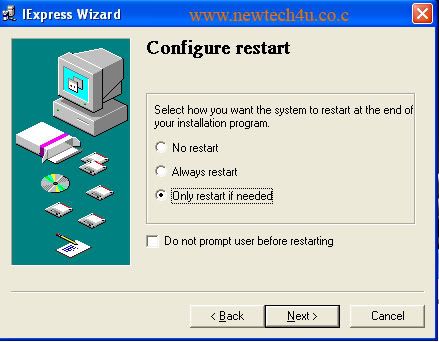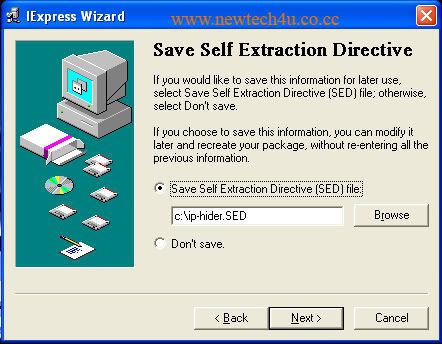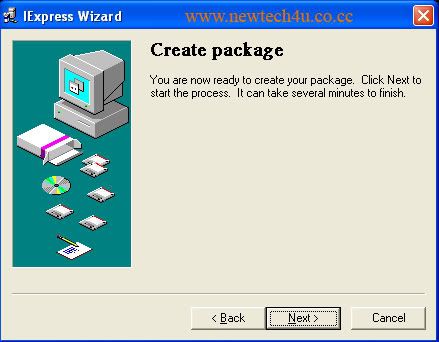 10. Now you will get a package which includes your .exe files..that's all